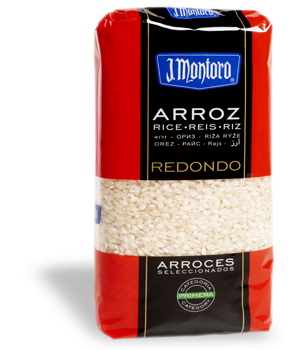 Round Rice / Medium
Round / medium rice characterized by its great capacity for absorbing flavor.

It has a medium sized, round grain.

It absorbs flavors very well as it is cooked.

Care must be taken to keep it from going past its optimal point after cooking.

Recommended for dry use and in broth or rissotto type dishes.
PACK 20 UNITS
PACKAGING: POLIP. 1Kg.
PALLET: 48 UNITS
APPROX WEIGHT: 960Kg.
BRAND: J.MONTORO
EAN_13 CODE: 8422197004012
PACK 4 UNITS
PACKAGING: POLIP. 5Kg.
PALLET: 45 UNITS
APPROX WEIGHT: 900Kg.
BRAND: J.MONTORO
EAN_13 CODE: 8422197001073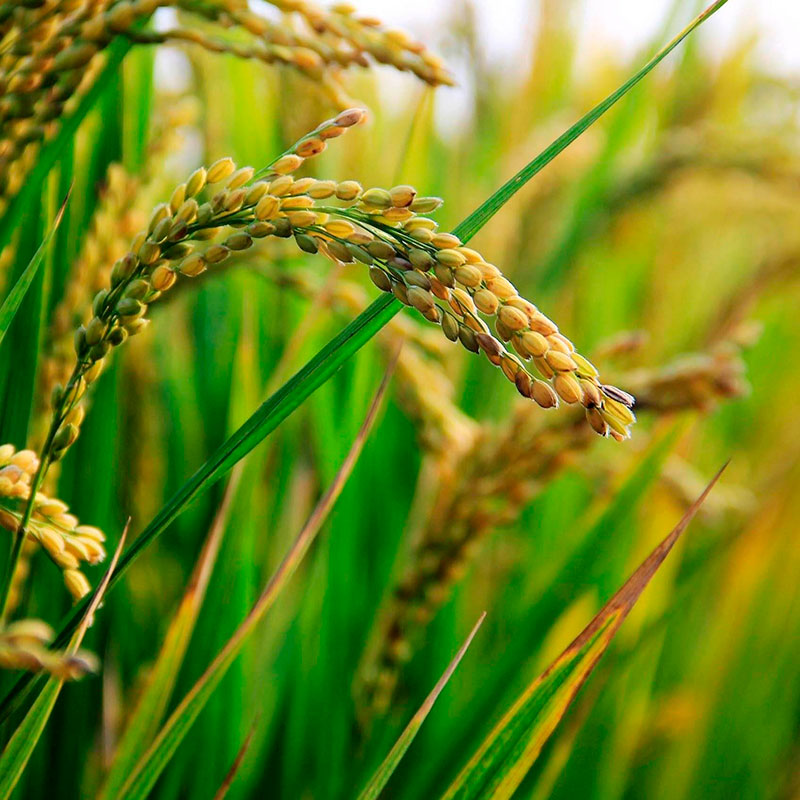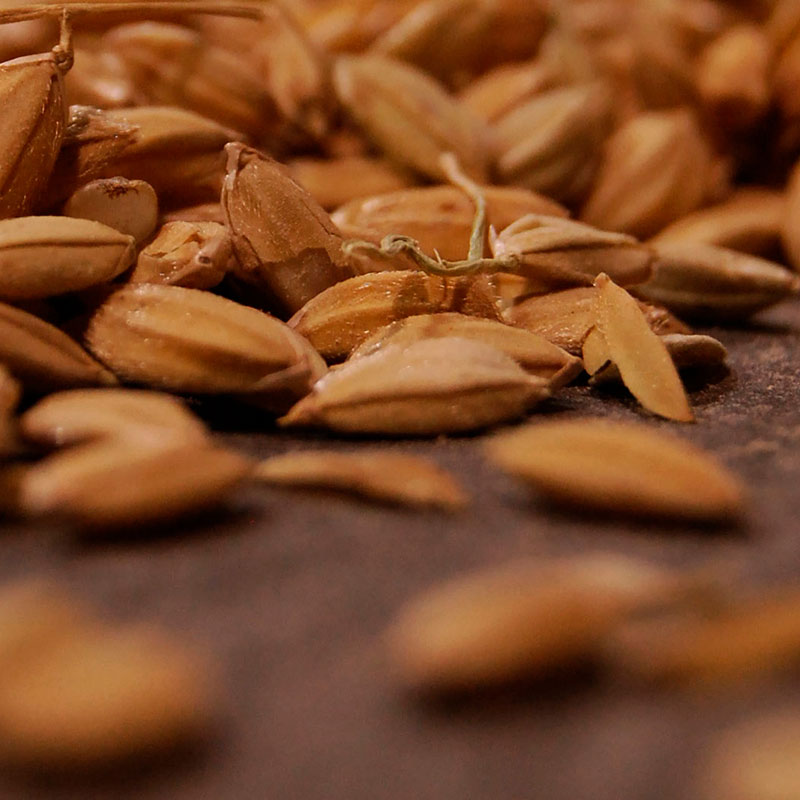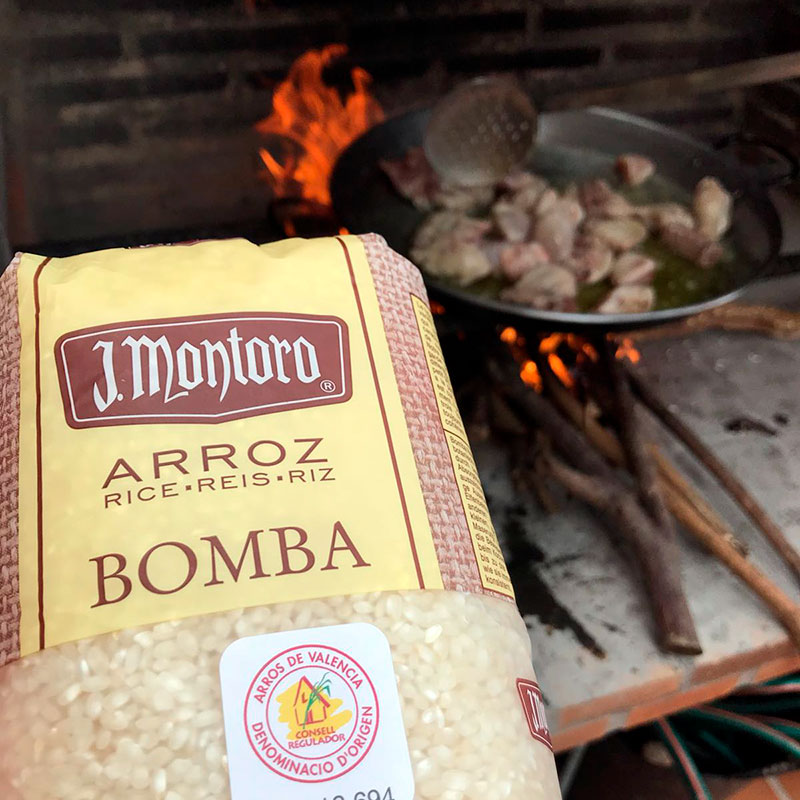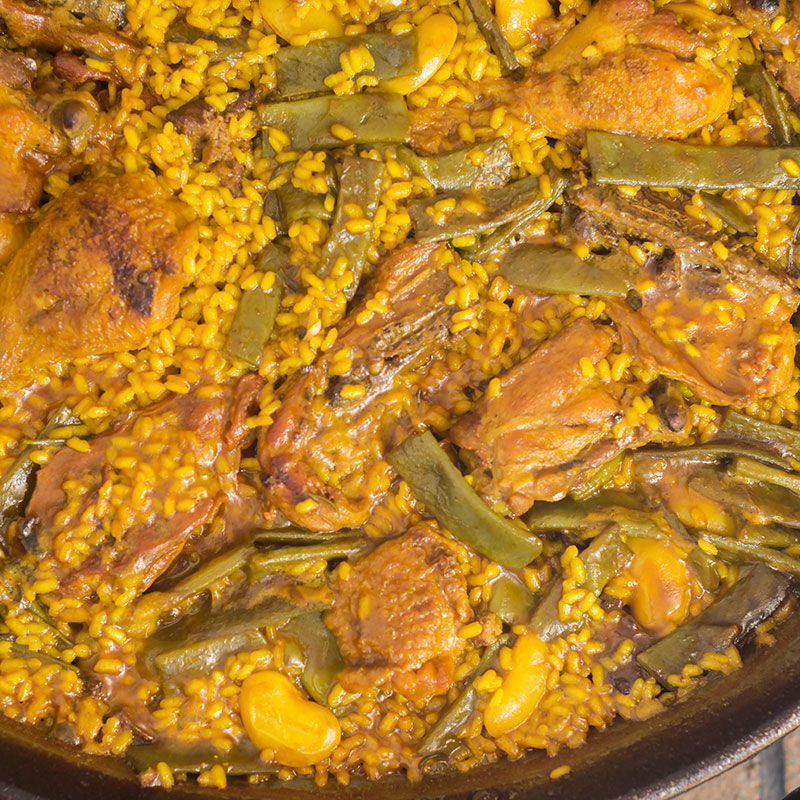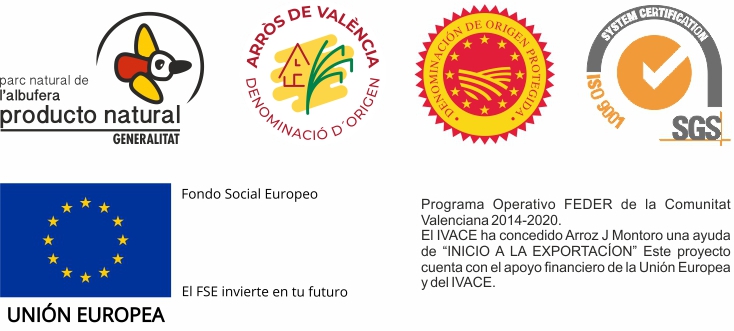 C/ Germanells, 47
46138 Rafelbuñol (Valencia) – España
Tel. +34 96 141 32 40
info@arrozjmontoro.com
Monday to Friday:
Mornings: From 8am to 2pm
Afternoons: From 4pm to 6pm
VALENCIAN COMPANY FOUNDED IN 1940