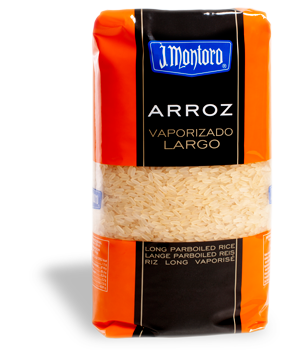 Parboiled Long Rice
Parboiled rice is made by soaking the grain with its husk at 60ºC followed by a steam-pressure process which eliminates the starch, while preserving the vitamins and mineral salts that are transported to the grain. Parboiled rice thus contains more nutrients than white rice.

Its grain is long and has an ocher or yellowish coloration.

As it cooks, the starch in parboiled rice gelatinizes, which makes the rice hard and shiny.

This is why it does not overcook, and the grains stay fluffy. It is a very hearty rice.
PACK 20 UNITS
PACKAGING: POLIP. 1Kg.
PALLET: 48 UNITS
APPROX WEIGHT: 960Kg.
BRAND: J.MONTORO
EAN_13 CODE: 8422197004005
PACK 4 UNITS
PACKAGING: POLIP. 5Kg.
PALLET: 45 UNITS
APPROX WEIGHT: 900Kg.
BRAND: J.MONTORO
EAN_13 CODE: 8422197004067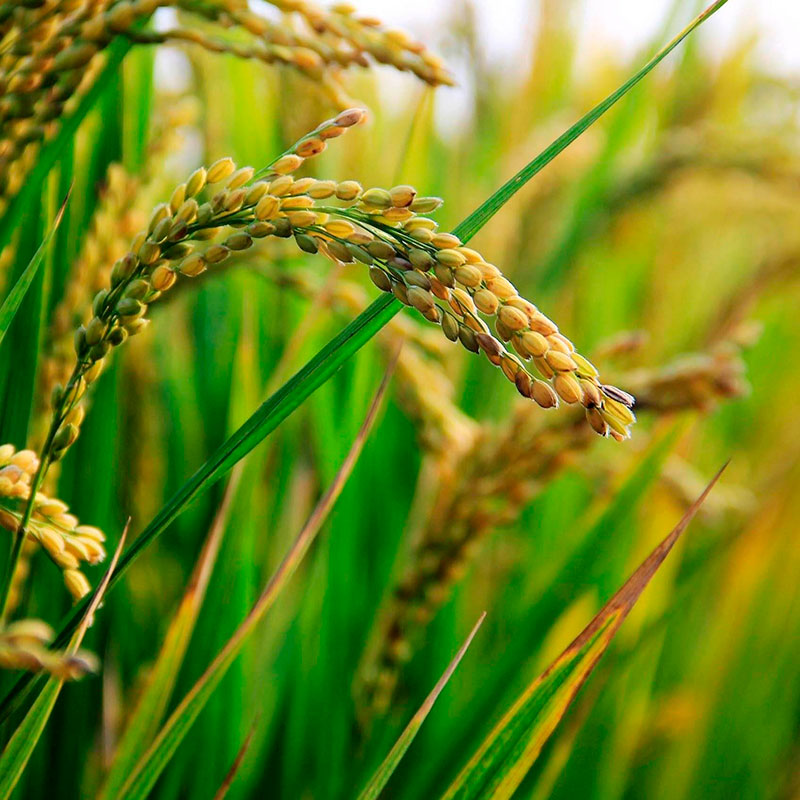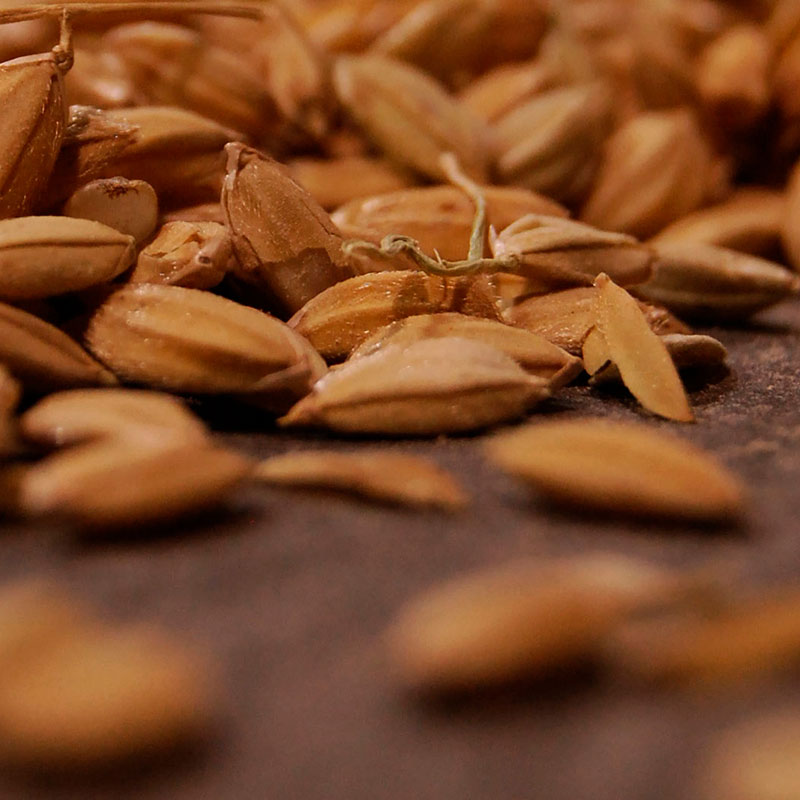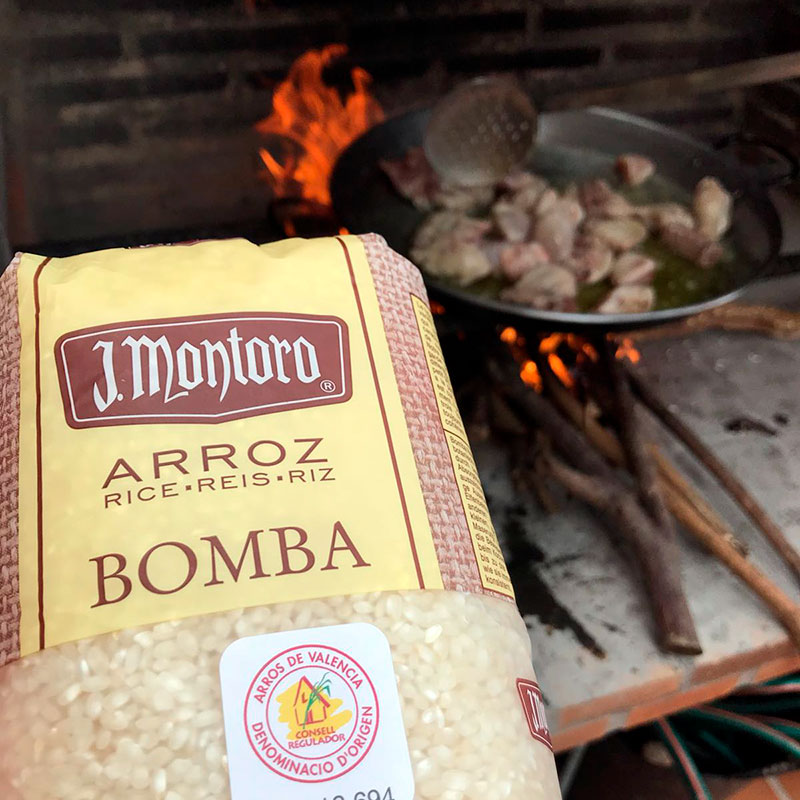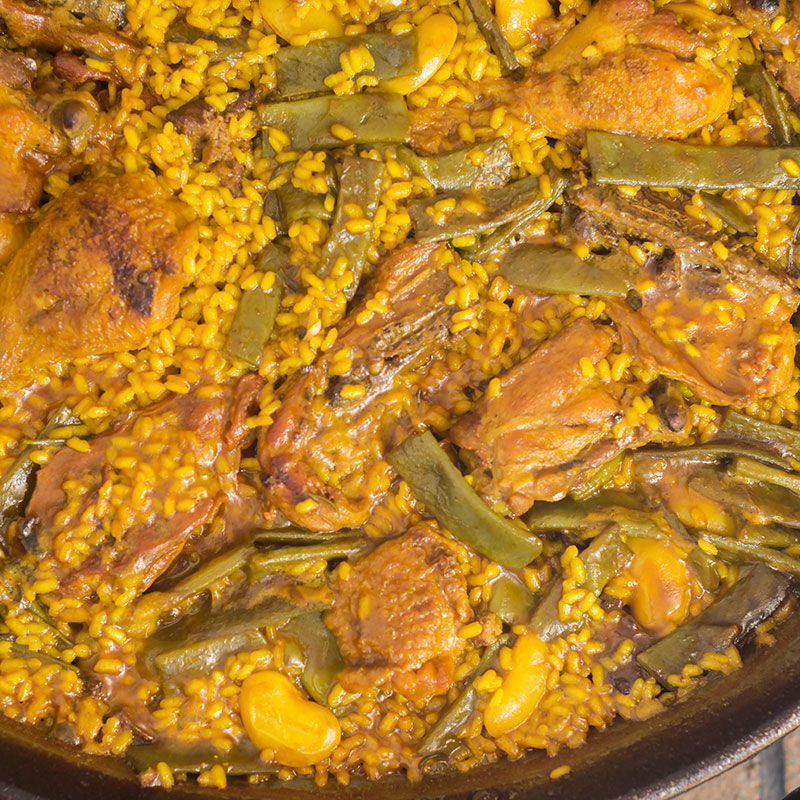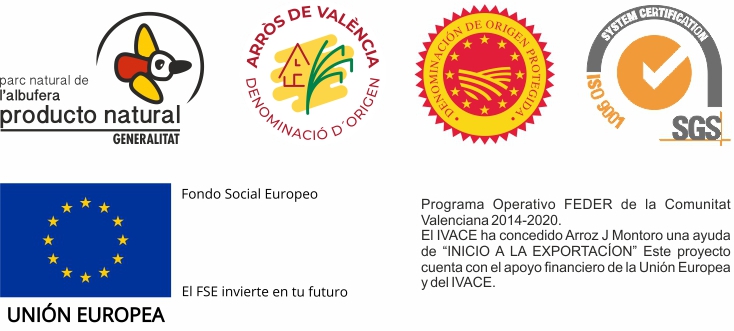 C/ Germanells, 47
46138 Rafelbuñol (Valencia) – España
Tel. +34 96 141 32 40
info@arrozjmontoro.com
Monday to Friday:
Mornings: From 8am to 2pm
VALENCIAN COMPANY FOUNDED IN 1940